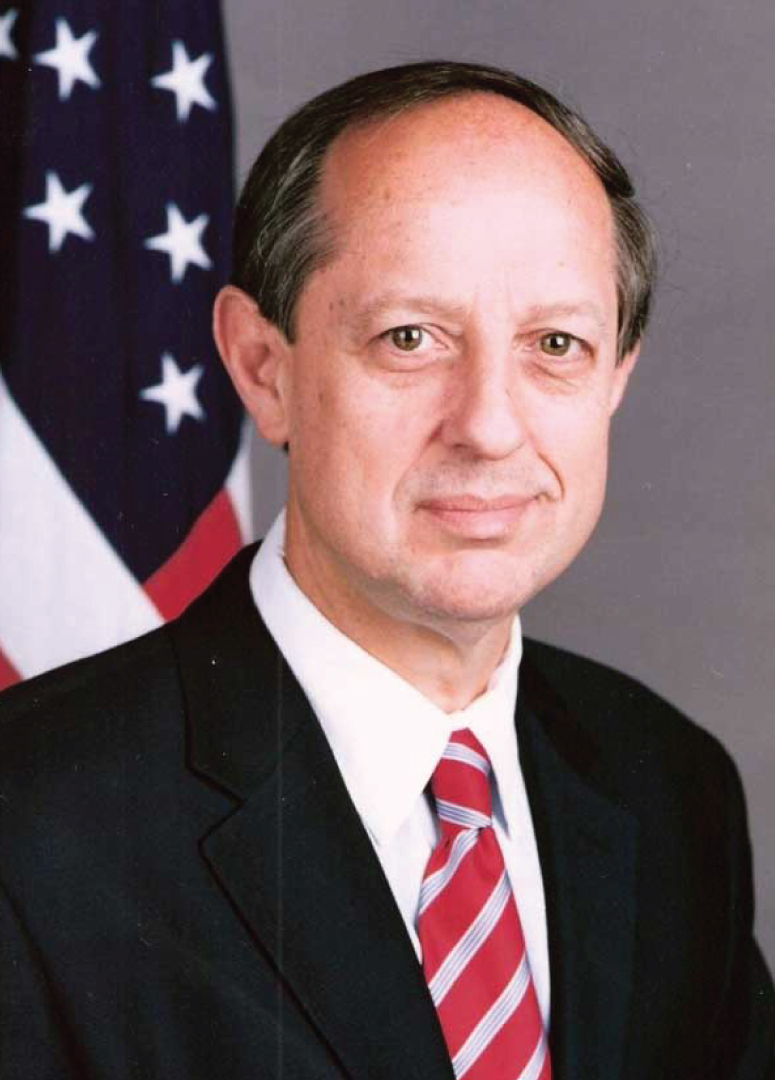 SPEAKING ON: The tide of democracy has ebbed and flowed in South America and Central America.  A few years ago, it appeared that more and more countries were becoming democracies.  Now that seems less certain. Some of the new authoritarian leaders have been very successful at harnessing the widespread social discontent to fuel their populist agendas and to connect with other authoritarian regimes, such as Russia and China, which are increasing their engagement in the region.
Ambassador Lino

Gutiérrez
Former U.S. Ambassador to Argentina & Nicaragua
Ambassador Lino Gutiérrez currently serves as Executive Director of the Una Chapman Cox Foundation, a position he assumed in December 2010. He is the President of Gutierrez Global LLC, a consulting firm specializing on strategic advice for corporations and non-government organizations with overseas investments and programs.
Ambassador Gutiérrez retired from the U.S. Department of State in October 2006 after a 29-year career. From 2003 to 2006 he served as United States Ambassador to Argentina. During his tenure in Argentina, Ambassador Gutiérrez signed agreements on container security, narcotics cooperation, counter-terrorism, money laundering, proliferation security, and environmental cooperation with the Republic of Argentina. In October 2005, Ambassador Gutiérrez received President Bush at the Mar del Plata Summit of the Americas, only the fifth visit by a U.S. President to Argentina.
From November 1996 to July 1999 Mr. Gutiérrez served as United States Ambassador to Nicaragua. During his tenure, Ambassador Gutiérrez coordinated the U.S. relief effort in Nicaragua following the devastation of Hurricane Mitch in October 1998. He received President Clinton when he visited the hurricane-affected areas in March 1999, the second visit by a U.S. President to Nicaragua. From 1999 to 2002, Ambassador Gutiérrez served as Principal Deputy Assistant Secretary and Acting Assistant Secretary for Western Hemisphere Affairs at the Department of State. From 2002 to 2003, Ambassador Gutierrez served as International Affairs Advisor at the National War College.
After retiring from the Foreign Service in 2006, he has served as Senior Advisor to the Secretary of Commerce, Adjunct Professor at Johns Hopkins University and George Washington University, and Course Chair at the Foreign Service Institute. He is also on the Board of the Institute for the Study of Diplomacy at Georgetown University and was formerly on the Board of the Western Hemisphere Institute for Security Studies. In 2016 he was appointed to the Foreign Service Grievance Board by Secretary of State John Kerry.
A native of Havana, Cuba, Gutiérrez attended the University of Miami and has a B.A. and M.A. from the University of Alabama. He is a recipient of several awards from the Department of State, including the Distinguished Service award, and the U.S. Army Award for Civilian Excellence. Gutiérrez is married to Miriam Messina and the couple has three daughters and six grandchildren.